Directions
Our Ridgefield Training Site

Our Ridgefield Training Site can be a little tricky to find! We'll do everything we can to get you there safely!

Your Home CPR is located within Ridgefield Health & Wellness Center in the lower level of 109 Danbury Road, Ridgefield CT. If you are standing in the front of 109 Danbury Road, proceed down the ramp to the back of the building to find the Health & Wellness Center.

From all areas outside of Ridgefield, take Route 35 (Danbury Road) towards the center of town.
Enter the STOP & SHOP / KOHLS Parking Lot.
Look for the white building directly across from Kohl's.
Our building is next to the brown building that contains Napa Auto Parts and Genoa Deli.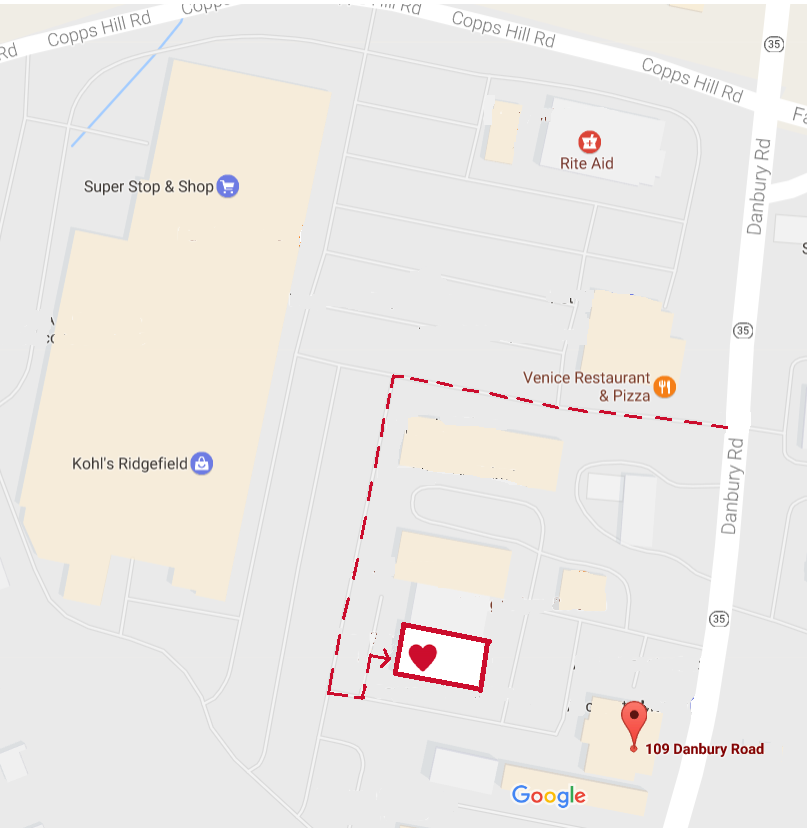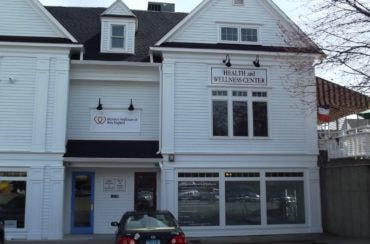 There's no need to wait in the reception area, please come right down the hall to Suite #10 and we'll be waiting for you. If you have any problems you can contact us by phone at (877) CPR-2-YOU.
---